Khmelnytskyi is a city in western part of Ukraine, the administrative center for the Khmelnytskyi Oblast (region) and the Khmelnytskyi Raion (district). Khmelnytskyi is located in the historic region of Podolia on the banks of the Buh River. The city received its current local government designation in 1941.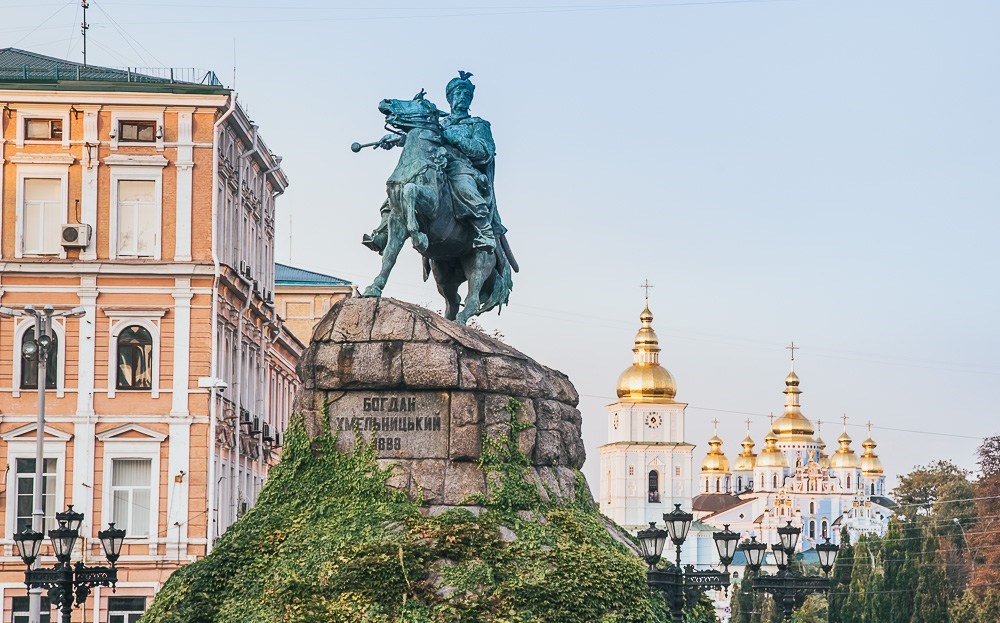 In 2015, the city's population was 267,973, making it the second largest city of the former, archaic Podolia region after Vinnytsia and the largest city of the western part of the region.
Khmelnytskyi is the regional center of the Khmelnytskyi region which is located in the western part of Ukraine in the middle of Podillia, its total area makes up 8,624 ha (21,310 acres). Khmelnytskyi has a favorable geographical position. Khmelnytskyi is crossed by one of the longest rivers of Ukraine – the Southern Bug. Coincidentally, through the western portion of the city flows small river Ploska.
The climate of Khmelnytskyi is moderately continental. The average temperature of Khmelnytskyi in its warmest month (July) is 20 to 22 °C (68 to 72 °F), and the average temperature in the coldest month (January) is −5 to −6 °C (23 to 21 °F). The maximum temperatures in the summer on average reaches 36 to 38 °C (97 to 100 °F), and the minimum temperatures in the winter on average is −24 to −30 °C (−11 to −22 °F). Khmelnytskyi's average annual temperature is 7 to 8 °C (45 to 46 °F). Khmelnytskyi's average annual precipitation is 510 to 580 mm (20.08 to 22.83 in).
The most abundant make up for the ground in Khmelnytskyi are layers of the following overburden:
loess
and loess-type rocks. The ground-climatic conditions of Khmelnytskyi are favorable for the cultivation of winter wheat and rye, sugar beet, potato and other crops. Khmelnytskyi is also ideal for the development of gardening and vegetable growing. In the territory of Khmelnytskyi there are the vegetations of two geobotanical zones of Ukraine: Polissya and forest-steppe. Khmelnytskyi and its greater region supplies many rock products, particularly building materials such as: limestone, plaster, chalk, tripoli powder, crystal layers (granites, gneisses), sand, sandstones, and also graphite, saponite, kaolin, phosphorite, lithographic stone and roofing slate. There are also deposits of peat, bitumen, shale and oil.