Source:SRCA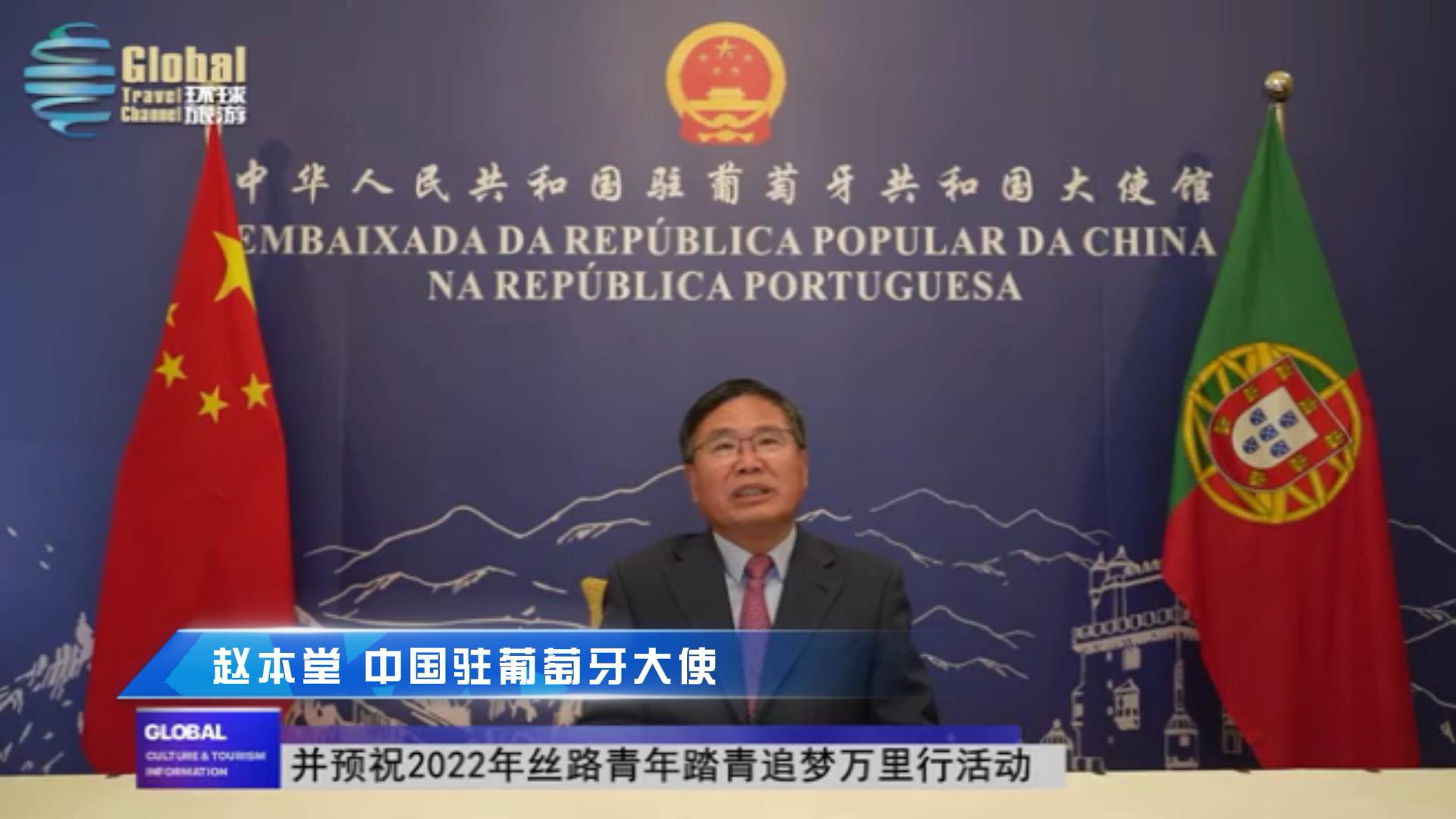 Recently,Chinese ambassador to Portugal Zhao Bentang sent congratulations to the 5th Silk Road Young Dreams (SRYD),and wished "Walking to the Sky "a great success. In addition,Ambassador also mentioned in the video:
Since 2013,President Xi Jinping proposed the Belt and Road cooperation initiative , the Belt and Road Initiative has adhered to the principles of extensive consultation, joint contribution and shared benefits, highlighting pragmatic cooperation, mutual benefit and win-win results. Closely integrate China's development with the development of relevant countries, inject new momentum into the development of the country, and bring new benefits to the people of the country. From scratch, from point to point, the Belt and Road benefits the world and people of all countries.
Portugal is the beginning of the Maritime Silk Road in Europe and an important hub connecting the Land Silk Road and the Maritime Silk Road. It is a natural partner for the joint construction of the Belt and Road Initiative. Portugal is one of the fifty-seven founding members of the Asian Infrastructure Investment Bank, which actively participates in the construction of the Belt and Road Initiative.
The Chinese side attaches great importance to Portugal, and is willing to work with the Portuguese side to comprehensively deepen the practical cooperation between the two countries in various fields within the framework of the Belt and Road Initiative. The long history and culture and unique geographical landscapes of China and Portugal have brought rich cultural and tourism resources to the two countries, making cultural and tourism exchanges and cooperation one of the important contents of the Belt and Road Initiative between China and Portugal. I sincerely hope that the two countries will continue to deepen exchanges and cooperation in the fields of culture and tourism, based on the Belt and Road Initiative, and continue to inject new impetus into the steady and long-term development of the China-Portugal comprehensive strategic partnership . Finally, I once again wish the SRYD in 2022 to be a success.